Company history
IMELTH started in 1966 as Electrical system installers.
In the 1970's IMELTH carried out important electrical system installations not only in Italy but also overseas in:
- IRAQ (university laboratories of Baghdad)
- Bulgaria (Hotels, Factories, Tourist Market)
- EGYPT (Petrochemical sector, Alexandria)
IMELTH noticed the difficulty that clients were having co-ordinating the activities of specialist engineers (i.e. Electrical, thermo-hydraulic, conditioning, security) and decided to specialise in this sector in the 1980's.
In the security area, providing anti theft systems, fire detection systems, CCTV and obtaining recognition and, in particular, security clearance that authorised the engineers to work for NATO at a top secret level.
From that time, IMELTH entered into various sectors:
Private Industry
Paper Mills, Car dealers for FIAT, Residential centres, Port authority administation centres, Medium and low tension transformer rooms, other
Public - State
Hospitals (Asiago - Belluno - Feltre - Noventa Vicentina - Sandrigo - Thiene)
Theatres (Olimpico del Palladio in Vicenza, Teatro Comunale in Thiene)
Universities in Modena and Verona
Schools (Schio - Thiene - Vicenza - Messina)
Defence
Aeronautic (Hangars, NATO base at Capodichino, School of warfare in Florence)
Navy (Naval dockyards in La Spezia and Messina)
Army (Depots, Manufacturing of explosives, Anti-explosive devices in Spoleto)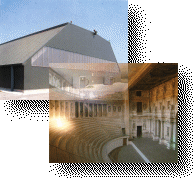 In the 1990's, following the line of diversification and specialisation a "specialised co-ordinator" was appointed. The role was to encompass the multiple contracts that the Clients required(both prime materials and finished products) as well as the realisation of the building yards(factories, shopping centres, garages, and production lines). Our ENGINEERING arm was developed to produce fast, optimal, and economical results.
A company with the calling to finish the job to completion.

The department of ENGINEERING's scope includes:
-
Planning systems and Production Lines - Selling systems and Production Lines
Implementing installations
Project Management
Testing
Post sale guarantee
Co-ordination of Employee training

-
Acting as agents for our clients in product research for the best technical and economical conditions, co-ordinating the quality controls and the consignments
-
Selling technically specific products as requested
This methodology at different levels can be seen as a 'Russian Doll'.
The client chooses which and how many services to use.
To realise this new challenge, IMELTH ENGINEERING has increased the staff of specialists making use of proven professionals in each new specific sector undertaken.